Projects

It's In with good soil stabilization and Out with poor compaction test results because our customer installed Tensar's TX5 Triax Geogrid supplied by the Geosynthetics Division at a new In-N-Out Burger location in San Jose.



Our distributor truck spreads Reed & Graham, Inc. manufactured Chip Seal Oil in the County of San Mateo.



Workers place Hot Mix Asphalt supplied by Reed & Graham, Inc. at the new Smart & Final parking lot on the corner of Race Street and West San Carlos in San Jose.

Workers install Geocoir 700 open weave erosion control blanket supplied by Reed & Graham, Inc.'s Geosynthetics Division at a bridge replacement project in Big Sur. The laborers used rappelling equipment for safety on the 1:1 and steeper slopes while installing the Geocoir 700 with staples. Approximately 36,000 sf of material was used on this project.

Hot Mix Asphalt supplied by Reed & Graham, Inc. is placed by crews on Blossom Hill Road as part of the Town of Los Gatos Street Resurfacing Project.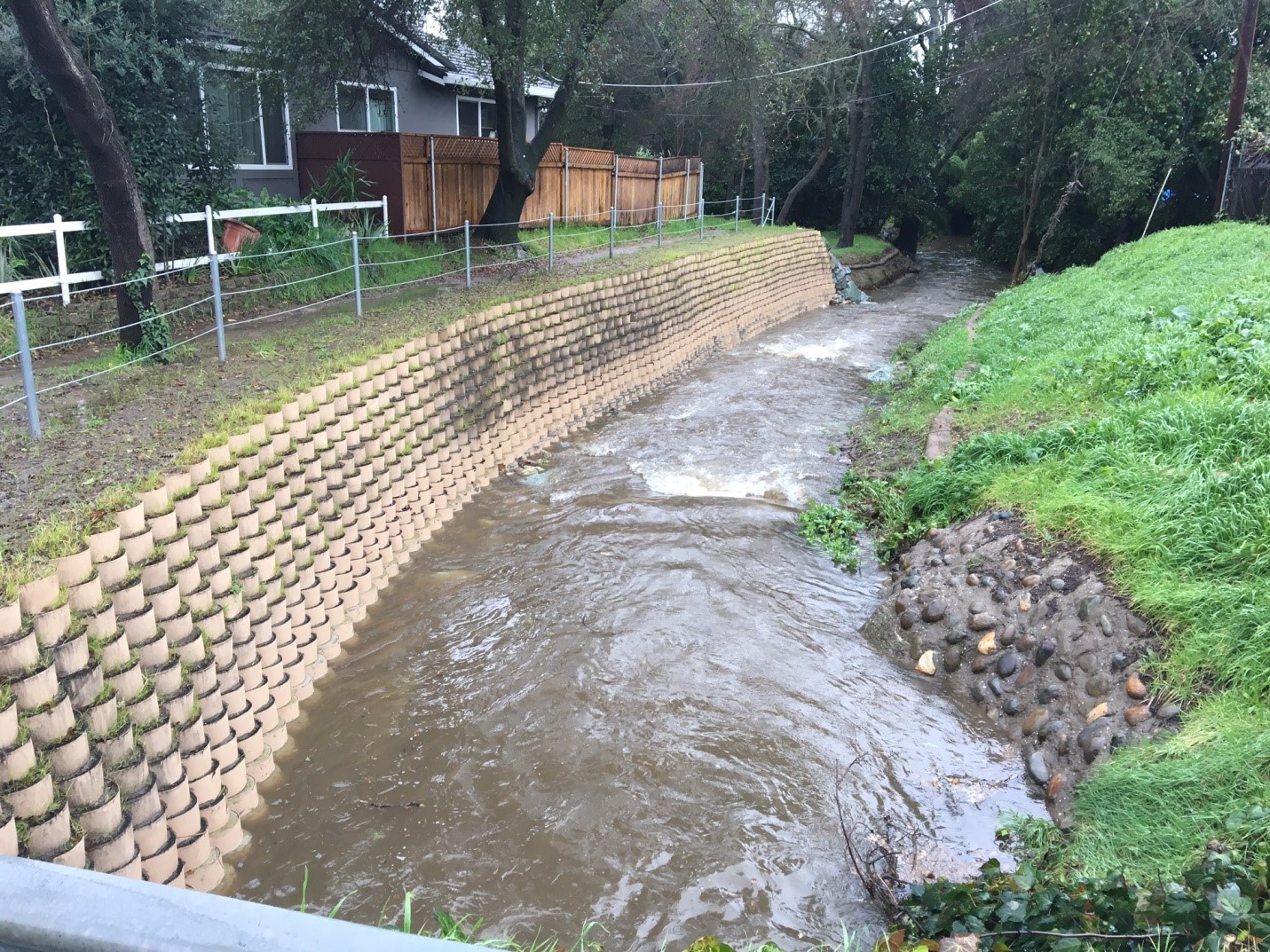 Emergency Repair work using Geoweb supplied by Reed & Graham, Inc. wins the APWA Sacramento Chapter project of the year in the Emergency repair category. The Brooktree Creek/ Parkoaks Project used Presto's Geoweb as a lateral and vertical cellular confinement system which maintains soil compaction, thereby increasing the structural strength of the compacted section. The 1:1 slope was vegetated with a native seed blend after compaction.
×
×
×
×
×
×
×